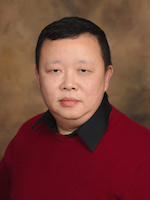 Pei Zou is an Investor, Fundraiser, Senior Manager, Technologist and a founding Managing Partner at Elate Partners, LLC. Mr. Zou is a China Partner at the Wall Street private equity firm
Blackhawk Partners
, a Partner at a major full-service Chinese private equity and investment banking
firm
that is a major player in restructuring, merger and acquisition of large-cap Chinese public companies, and serves as an advisor to numerous government agencies, state-owned and private business entities and academic institutions in China.
Prior to founding Elate Partners, Mr. Zou opened Asia Pacific markets and led a global internal venture program, both generating hundreds of millions of dollars in high-margin revenues, for a US-based NASDAQ-listed high-tech multinational company. A Chinese native, he has studied, worked and lived in the US for almost 23 years, and has built a track record of success as a technologist, a marketing and business professional, a senior manager and a founder of various businesses. He has a number of publications in peer-reviewed technical journals and holds several patents.
Mr. Zou holds a B.S. in Electronics Engineering from Southeast University in China, and an M.S. and Ph.D. in Electrical and Computer Engineering from Carnegie Mellon University. He also attended MBA training. Currently living with his family in Portland, OR, Dr. Zou spends most of time in China where he is well-connected to a wide network of governmental, institutional, strategic and individual investors.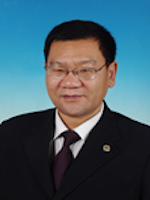 Caleb Y. Gao is an Investor, Fundraiser, Lawyer and a founding Managing Partner and General Counsel at
KBC Capital Partners
, an acclaimed Beijing, China, private equity and investment banking firm with a diversified portfolio of private equity and venture capital funds, some of which among the top 5 in the Chinese private equity industry. He is a senior member of the Chinese Bar Association, a certified independent board member for Chinese public companies, and holds a Chinese broker/dealer license.
Mr. Gao participated in some of China's most high-profile acquisition and corporate restructuring transactions involving state-owned conglomerates and multiple stock exchanges, and was instrumental in the investments into companies that have since become house-hold names in China.
Mr. Gao holds a Bachelor of Law from Lanzhou University in China, and a Master's in Finance from Peking University. He guides Elate's businesses in the Chinese capital market.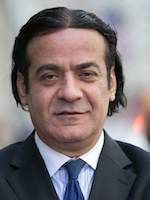 Ziad K. Abdelnour is a Wall Street Financier, Author, Philanthropist, Activist, Lobbyist, Oil and Gas Trader, and President and CEO of
Blackhawk Partners
, Inc., a New York based private equity "family office" that focuses on originating, structuring, advising and acting as equity investor in management-led buyouts, strategic minority equity investments, equity private placements, consolidations, buildups, and growth capital financing in companies and projects based both in the US and emerging markets and the trading of key physical commodities.
Mr. Abdelnour is also Founder & Chairman of the Board of the Financial Policy Council ; a 501 (c) (3) non-profit organization designed to give its select group of supporters the opportunity to have direct face-to-face dialogue with the nation's quintessential powerbrokers and policymakers.
Since 1985, Mr. Abdelnour has been involved in over 125 transactions worth in aggregate over $10 billion in the investment banking, high yield bond and distressed debt markets and has been widely recognized for playing an integral role in those three key market sectors.
Mr. Abdelnour also serves on the Advisory board of
DPG Investments
, a recognized premier multi strategy global merchant banking, alternative investment, management and advisory firm.
On a more personal level, Mr. Abdelnour, former President of the Arab Bankers Association of North America, is the author of "
Economic Warfare: Secrets of Wealth Creation in the Age of Welfare Politics
" ; a best seller manuscript written for investors that need to navigate the troubled geopolitical waters of the post-crisis world and a prolific writer for 100+ entrepreneurial and financial publications advising and educating investors in private equity, hedge funds, crowdfunding, Sovereign Wealth Funds, fund-of-funds, angel networks, venture capital and family offices.
Mr. Abdelnour is also a regular speaker on Private Equity, Physical Commodities trading and Middle East geo-political analysis at industry conferences & TV outlets nationwide including but not limited to Fox News, Newsmax, etc…and a key "influencer" in his own right having a hard core constituency of over 2 million viewers having read his blog postings and analyses since January 2014.
Mr. Abdelnour holds an MBA in Finance from the Wharton School of Business at the University of Pennsylvania and a BS in Economics, Summa Cum Laude, from the American University of Beirut.
Mr. Abdelnour is a master in all Wall Street financing channels and operations, has a wide network in the American politics, economy and finance, and guides Elate's Asset Monetization and other Wall Street related businesses.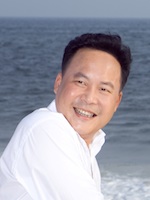 James J. Ding is an Investor, Fundraiser, Entrepreneur, Consultant, Educator and Assistant Dean in Education at the acclaimed Peking University's HSBC School of Business, where he presides over EMBA programs that famously only admit very high net worth candidates. Prior to joining Peking University, he founded and successfully sold his own education business, and worked for provincial and city governments in leadership roles in technology transfer and economic development. He is a well-respected figure among government officials at all levels, and within investment, business and academia communities in China.
Mr. Ding holds a Bachelor's Degree from a military college in China, and an MBA from UCLA. Mr. Ding is responsible for Elate's fundraising, government relations, strategic partnerships and risk control within China.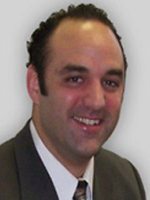 Kevin Fahey is an Investor, Venture Capitalist, Strategic Consultant, Senior Manager, Technologist and a founding President of Mac Lir Industries, a strategy consulting firm for public and private high tech corporations. He brings several decades of proven investment and management experience with successful leadership roles in venture capital and private equity, corporate R&D, sales & marketing, international business development and high volume production. Mr. Fahey was Vice President and General Manager of a billion-dollar division at a NASDAQ-listed multinational company. He also served as the CEO of several startups, presiding over their expansion and successful exits. His earlier career includes serving as a principal at venture capital firms, and in technical and entrepreneurial manager positions at high-tech companies. He holds a Ph.D. and an M.S. in Materials Science and Engineering from Stanford University and a B.S. in Physics from the Massachusetts Institute of Technology. Dr. Fahey is in charge of Elate's overall operations in the U.S.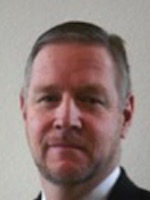 Andrew Eros is an Investor, Fundraiser, Entrepreneur, CEO, and a founding Managing Partner at PA Asset Advisors, a financial advisory firm that specializes in innovative asset monetization and commodity trading structures.
For over 30 years he has participated in successful start-ups, raised over $300 million in venture capital and private equity, and served as CEO of several Aerospace, Aviation, and Technology companies.
Andrew has excellent industry relationships and a strong track record of originating and closing acquisitions, and superior leadership, management skills, and strong business ethics that have led to trusted relationships with investors, suppliers, and customers and employees. He has lectured about technology and aerospace in the US, Europe and Asia; focused on implementing wireless technology for asset security; biometric product development; business start-ups; and corporate aircraft ownership.
Andrew studied Aviation Management at San Jose State University, is a Certified Financial Analyst (CFA), and an instrument-rated pilot with 4400 hours of flight time in 10 different aircraft categories.